question
Who first formulated the principle of uniformitarianism?
question
An unconformity is a buried ________.
answer
surface of erosion separating younger strata above from older strata below
question
"This rock is fifteen million years old," is an example of...
question
"John is older than Susan" is an example of a relative date. T? F?
question
A worm would stand a poor chance of being fossilized because ________.
answer
worms have no hard parts
question
Since the Moenkopi Formation was deposited at the end of the Permian period and the very beginning of the Triassic, and the Navajo Sandstone was deposited at the end of the Triassic and into the Jurassic, what is the age of the Chinle Formation?
question
Which of the following is an essential characteristic of an index fossil?
answer
The organism lived for a very limited period of geologic time.
question
Sedimentary layers can be important indicators of past environmental conditions that existed when the sediments were deposited. T? F?
question
A datable mineral crystal contains 40% parent isotope. How many half-lives have passed since the crystal formed?
answer
more than 1 but less than 2
question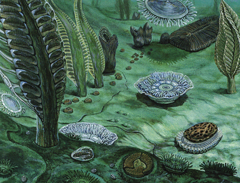 Why isn't the Precambrian more finely divided into sub-divisions like periods and epochs?
answer
Fewer and less diverse fossils exist in Precambrian rocks.
question
Which describes radioactive decay by beta particle emission?
answer
The atomic number of the daughter isotope is one more than the parent; the mass numbers are the same.
question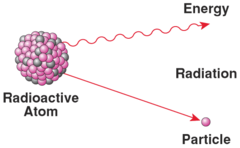 Alpha emission, beta emission, and electron capture are three different kinds of radioactive decay. T? F?
question
The earliest 88 percent of geologic time is represented by the time span informally called the ________.
question
The Phanerozoic, Proterozoic, and Archean are all eons. T? F?
question
The four basic units that make up the geologic time scale are the eon, the aria, the episode, and the period. T? F?
question
The geologic time scale was devised before the techniques for numerical dating using radioactivity were developed. T or F