Famous Dead Hispanic People - Spanish IV
question
Simon Bolivar
answer
Venezuela, political leader, president of Colombia, helped South American countries get freedom from Spain.
question
Miguel de Cervantes Saavedra
answer
Spain, writer, wrote Don Quixote
question
Pancho Villa
answer
Mexico, revolutionary, like Robin Hood- stole food for the rich, started Mexican revolutionary war
question
Evita Peron
answer
Argentina, actress, First Lady, activist for poor - drained the country's resources
question
Salvador Dalí
answer
Spain, painter, surrealist paintings, distorted reality
question
Manuel de Falla
answer
Spain, composer/musician - flamenco
question
Frida Kahlo
answer
Mexico, painter. She had suffered great adversity in her life but was a very strong women who created iconic artwork.
question
Frederico García Lorca
answer
Spain, poet. Homosexual writer who openly wrote and spoke out against the dictatorship in Spain. He was killed by the Franco's nationalist forces.
question
Diego Rivera
answer
Mexico, painter, communist, married to Frida Kahlo. Painted murals to make art accessible to all. Often depicted the day to day life of the poor or working class.
question
Roberto Clemente
answer
Puerto Rico, baseball player, died in plane crash bringing relief supplies to hurrican victims, MVP in World Series, charitable
question
Desi Arnaz
answer
Cuba, Actor on I Love Lucy, alcoholic, died of lung cancer
question
Carlos Gardel
answer
Born in France, Argentinian roots, singer/songwriter/actor influenced tango
question
Benito Juarez
answer
Mexico, president of Mexico, politician, defended rights of the indigenous people of Mexico
question
Ernestiso Ché Guevara
answer
Argentina, participated in Cuban revolution, studied medicine, helped poor, friends with Fidel Castro, symbol of rebellion, revolution
question
Gabriela Mistral
answer
Chile, famous poet, won Nobel prize for literature, statue of her in Chile
question
César Romero
answer
Cuban, played Joker in Batman, playwright, star on Hollywood walk of fame.
question
Alfonsina Storni
answer
Born in Switzerland, Argentinian. Poet- fought for women's rights activist
question
Celia Cruz
answer
Cuba. Singer, queen of salsa, very eccentric, 23 gold records.
question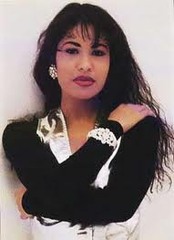 Selena Quintanilla
answer
Mexico, singer, Grammy winner, killed, movie depicted by JLo
question
José Martí
answer
Cuba, writer, politician, mayor of 7 years, many books, revolution in Cuba
question
Ruben Dario
answer
Nicaragua, poet, many poems
question
Pablo Picasso
answer
Spain, painter/sculptor, revolutionized European art, cubism, Guernica
question
Ricardo Montalbán
answer
Mexico, actor, theater and movies, won Emmy, 1st Spanish person on cover of LIFE magazine
question
Antonio Gaudí
answer
Spain, architect, inspired by nation, part of modernist movement.
question
Tito Puente
answer
Puerto Rico, jazz musician, went to Juilliard, won many awards, Grammys, died of heart problems
question
Francisco de Goya
answer
Spain, painter, 1st modern artist, violent paintings, not traditional, lived during wartime
question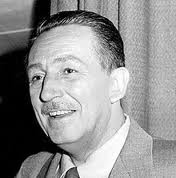 Walt Disney
answer
Spain, later adopted by Elias and Flora Disney, intensely artistic man, ambulance driver for the American Red Cross in WWII, after war opened animation studio
question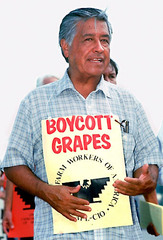 Cesar Chavez
answer
U.S., United Farmworkers of America founder and non-violent activist, born in Arizona to poverty, educated to 8th grade
question
Severo Ochoa
answer
Spain, aptitude for anatomy and physiology, studied medicine. Left Spain during Spanish Civil War, later won a Nobel Prize in Physiology/Medicine